1 pm Church Picnic, Silver Park
Sunday, July 30, 2017, 1:00 PM - 3:00 PM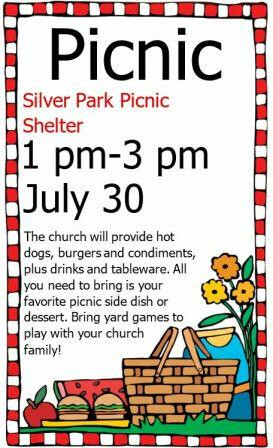 Please join us for the Church Picnic!
Join your church family on Sunday, July 30, at Silver Park for a church picnic at 1 p.m. Silver Park is Missoula's newest park and is located just west of Ogren Field (the Osprey baseball field ) at Allegiance Park. We have reserved the picnic shelter for our group, and we'll have a great time with lots of good food, games and fun. Please plan to join us!
The church will provide hot dogs, burgers and condiments, plus drinks and tableware. All you need to bring is your favorite picnic side dish or dessert. Bring yard games to play with your church family!