MIC Mid-December Update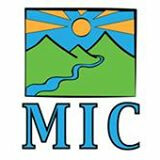 Give To MIC
End of Year Giving
As we come to the end of 2017 please remember MIC and Family Promise in your end of year giving. To make a donation visit the MIC website Give MIC/Family Promise, call us 406-207-8228, or send donations to 202 Brooks Street Missoula, MT 59801.
We have accomplished a lot this year with your generous donations- in kind, volunteer hours, and financial contributions.
Here are some of our accomplishments so far this year, made possible with your support.
Family Promise
5,020 nights of shelter for families
10,040 meals served
18 families housed
Housing Advocate Network
46 people served
2 state policies changed
Missoula Works
Launch of Missoula Works and the GET IT DONE Crew 46 people employed this year!