9 am First Nation Relationships class
Sunday, April 15, 2018, 9:30 AM - 10:00 AM
First Nation Relationships: Learn about the Church's past and help reshape the future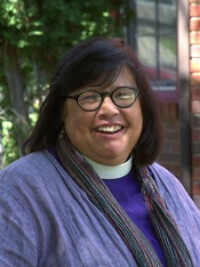 Bishop Carol will share an abbreviated version between services from 9 a.m. to 10 a.m. on Sunday morning, April 15, between the services in the Guild Room.
_______________________
For the full program, please join us on Saturday evening, April 14, 5:30 pm to 7:15 pm in the Parish Hall.
Join Assisting Bishop Carol Gallagher and your church family as we share a soup and bread meal.
Learn about The Episcopal Church's 1997 repudiation of the Doctrine of Discovery through a short video.
Reflect on why it is important to know the history of the Church's relationship to the conquest of lands.
Discuss our response, exploring a variety of practical ways we can support healing in our relationships with our indigenous brothers and sisters.