Church School 2021-22: All God's Children
All God's Children: Church School 2021
We'll be exploring what all God's children need: food and water, shelter, clothing, healthy earth, love and kindness.
Watch the Church School Lesson for Sunday, November 14
Activity Page for Sunday, November 14
Please do not hesitate to reach out and let us know of what is most helpful for you and your family at this time.
Classes are offered September through May during the 10:15 a.m. service for ages preschool through 5th grade. Please plan to have your children join us! It's going to be a great year! You can register your children any Sunday downstairs in the church school area.
Family-friendly Events
Check our calendar for family-friendly events, including some of the Explorations offerings. Recent events have included a wildflower walk, a bird walk, decorating Ukrainian Easter eggs, and our annual Blessing of the Animals and Advent wreath-making and crafts.
Camp Marshall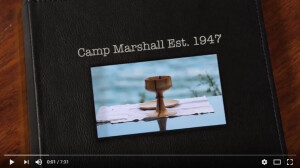 The Episcopal Diocese of Montana owns a beautiful camp on Flathead Lake which offers summer camp opportunities for grade 3 and up, Family Camp, and retreat and rental opportunities. Click the picture at right to watch a video celebrating 70 years of Camp Marshall!
Camp Marshall is located near Polson along the west shore of Flathead Lake. The camp schedule and registration information is available on the Camp Marshall website.