Welcome to the new John Ellis Endowment web page. It is our intention to inform our readers about the John Ellis group, about liturgical music here in Missoula and around the world, and to allow you to listen to selected pieces.
So: Enjoy!
The John Ellis Endowment for Liturgical Music is an independent non-profit organization, which was created to honor and commemorate organist and church musician John Ellis.
Located in Missoula, Montana, the non-profit sponsors choral and organ concerts, promotes interest in liturgical music, and contributes to the creation of a new generation of musicians through music internships.
Over the past three years we have hosted the Vienna Boys Choir, Chanticleer, and New York Polyphony. Our interns have left us to go on to become church music specialists for all denominations. They are the light of our future.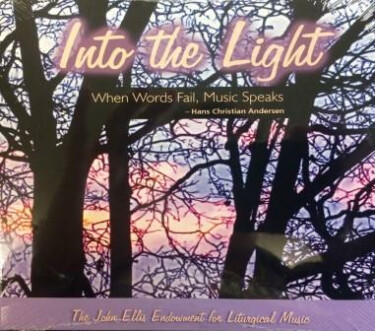 Through the financial help of the Butterfly Project developed by Holy Spirit's Social Concerns committee, we produced a CD that is being used specifically for hospice situations. It seems to have taken off on its own wings, and is now being used for meditation, sleep and to alleviate the stresses of our hectic world. The board agreed that it would be inappropriate to sell the CD so we have been donating it: first to all Hospice facilities in Montana, and next to any person who has a need. Generous, kind people who love this music have donated funds in order to keep this project viable. To date we have given away over 600 copies. If you or a friend has a need for this CD just ask Judy in the office, or send an email to .
The Board of Directors:
Dr. Nancy Cooper, Artistic Director
Jeannie Warner, President
Sue Talbot, Secretary
A'Lisa Scott, Treasurer
Bruce Bowler
Gary Bowman
Don Gisselbeck
Rev. Terri Grotzinger
Lance Collister
Gary Clark
Steven Hesla
The website will contain a complete musical biography of a different member of the board each month. We will begin with Dr. Nancy Cooper:
Nancy teaches organ, music theory and performance at The University of Montana School of Music. She is the choral director and organist at Holy Spirit Episcopal Church and has been the guiding light on the Board of Directors of the John Ellis Endowment. She manages our intern program and uses her considerable expertise in performance to attract the fabulous and famous choral groups to perform for the Missoula community at the invitation of the John Ellis Endowment. She received her B.A. in organ performance from Centenary College of Louisiana, her Masters of Music in organ from Eastman, and her Doctor of Musical Arts also from Eastman.
The following radio feature has been included thanks to Don Gisselbeck. This BBC radio feature is about all the former boy choir members who have sung the great Christmas carol, "Once in Royal David's City," for the King's College Lessons and Carols service over the years. It's an amazing piece and well worth its 27 minutes. Enjoy! https://www.bbc.co.uk/programmes/w3csy4wz
If you would like to make suggestions, the board would be grateful for your input! Submit suggestions here.