Hellgate High School Sunday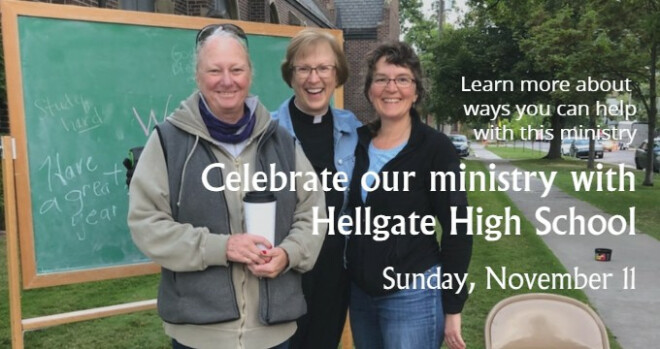 Sunday, November 11, 2018
Our relationship with the Hellgate High School community continues to grow, as we uncover more ways to give of ourselves and learn more about the joys and challenges of the students and staff. Tracy Ledyard is Hellgate's Family Resource Center Coordinator, and she shared that last year:
72 Hellgate students identified as homeless (McKinney Vento Act);
One-third of the student body qualifies for free and reduced meals;
A growing number of refugee students are a part of the Hellgate school community.
Holy Spirit will host Hellgate Sunday on November 11, where we will hear from Tracy and be able to sign up to serve in ways that include shopping, organizing, tutoring/mentoring, advocating and providing financial support. Our thanks to A'Lisa Scott, our Holy Spirit Hellgate ministry coordinator, . A'Lisa, Tracy and I will connect with you November 11!
The Rev. Dorcie Dvarishkis