Worship Services at 8 and 10:15 a.m.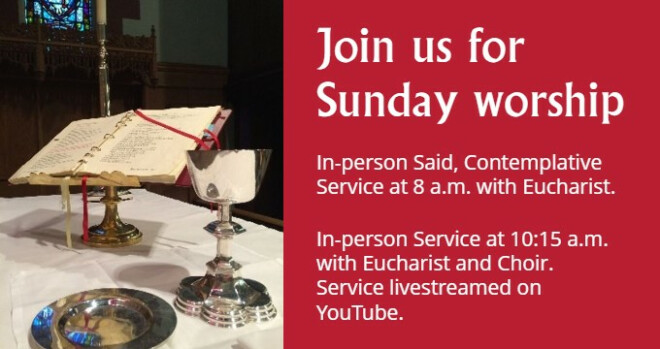 Every Sunday from 09/17/2023 to 12/17/2023
Our regular worship schedule includes Sunday worship services at 8 a.m. and 10:15 a.m.
Our 8 a.m. said, contemplative service with Holy Eucharist will return to in-person worship. This service will not be livestreamed.
Our second service will take place at 10:15 a.m. and will feature music, our Holy Spirit Choir, and Holy Eucharist. This service will be livestreamed on our church YouTube channel. A Coffee/Fellowship Hour will follow this service in the parish hall.