Hellgate High School Sunday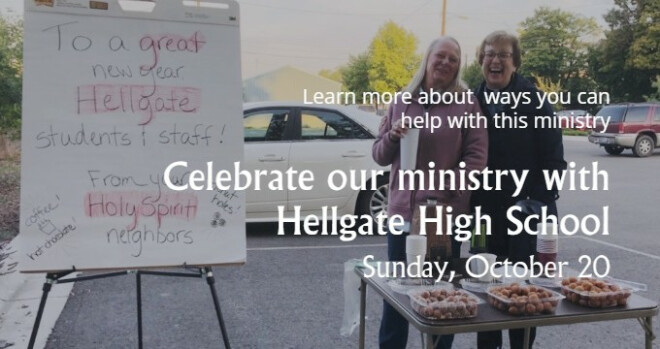 Sunday, October 20, 2019
Each Hellgate High School student, parent, and staff member is our neighbor, with their unique stories and challenges to face this school year. On October 20th Hellgate Sunday will help us to shine a light on a few of their stories and stretch our knowledge and love of neighbor.
Thank you to our Hellgate Ministries Coordinator A'Lisa Scott and her team for leading us in this multi-faceted neighborhood outreach!
Learn more about our Hellgate Ministry.