Women's Retreat at Camp Marshall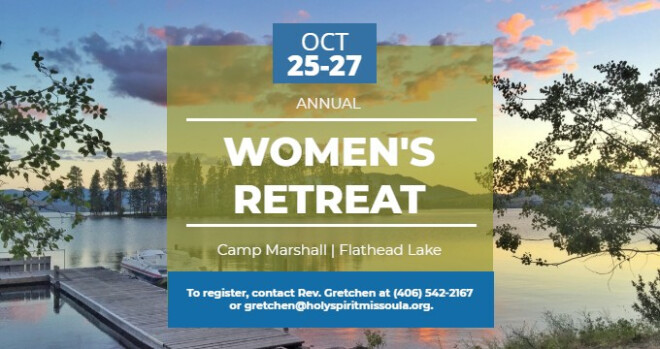 Friday, October 25, 2019 - Sunday, October 27, 2019
Calling all Holy Spirit women and friends! Save October 25-27 on your calendar and plan to be at Camp Marshall on Flathead Lake for our annual women's retreat. Join Holy Spirit member and retreat leader Valerie E. Hess who recently moved to Lolo from Boulder, CO. Valerie is an author, speaker, and church musician. She will help us look at how we might live more wholly integrated in body, mind and spirit. During our time together we will seek to answer:
What is the role of my body to my Christian faith, now and after death?
What does Jesus coming in the flesh mean to my day-to-day life?
What is the difference between self-care and self-indulgence?
How is what I eat a theological statement?
Why is it important to care for the earth if we say we follow Christ?
These and other questions will be explored through words and activities using Valerie's book, The Life of the Body: Physical Well-Being and Spiritual Formation. Valerie will offer it and her other two books for sale (cash and check only) at the retreat. Please save these dates and plan to join us!