5 to 7 pm Shrove Tuesday Pancake Supper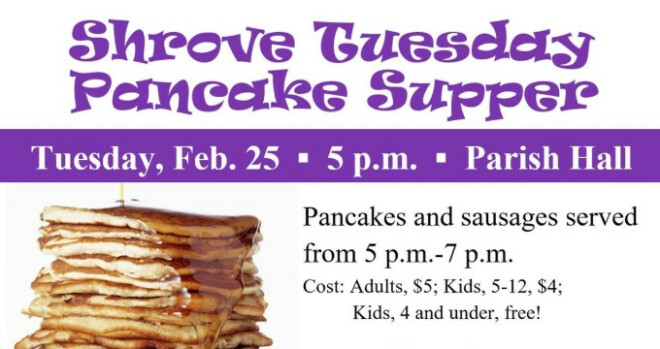 Tuesday, February 25, 2020, 5:00 PM - 7:00 PM
Shrove Tuesday Pancake Supper -- February 25th, 5-7 p.m. in the parish hall
Shrove Tuesday, also known as Fat Tuesday or Mardi Gras (French) is coming soon. As a prelude to the Lenten season, it is an Anglican tradition to feast on eggs, butter and sugar the day before Lent begins. As always, the men of Holy Spirit will again celebrate this day by hosting a Pancake Supper for all parishioners and guests. Take a night off from shopping for groceries, planning a meal, cooking, and cleaning up. We will serve all you can eat delicious pancakes and sausages, accompanied by syrup, coffee, juice, and milk.
The cost is $5 for adults, $4 for children 5-12, and free for anyone 4 and under.
Men: Please mark your calendars and sign up for an easy shift of set-up, cooking, serving or clean-up. Forms are available at the back of the church or at coffee hours.