12 noon Online Centering Prayer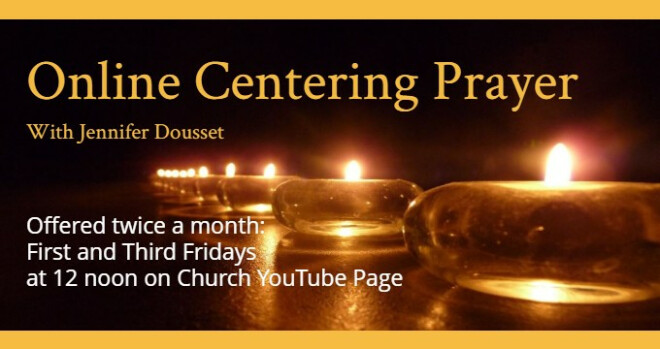 First Friday, Third Friday of the month, 12:00 PM - 1:00 PM
Centering Prayer offered to all on the church YouTube page:
This is always true; however, at this time, with all the challenges in the world, it is timely to take the inner journey where we can feel at one and at peace. Join us for Centering Prayer -- a simple practice of opening our whole being to God, the Ultimate Mystery, beyond thoughts, words and emotions. Open to everyone, from any tradition, or no tradition. No experience necessary -- you will be gently guided into a 20 minute time of resting in the God of your experience and understanding.
Join us on the First and Third Fridays each month from Noon - 12:30 pm on the Church YouTube page here.