7 pm Way of Love class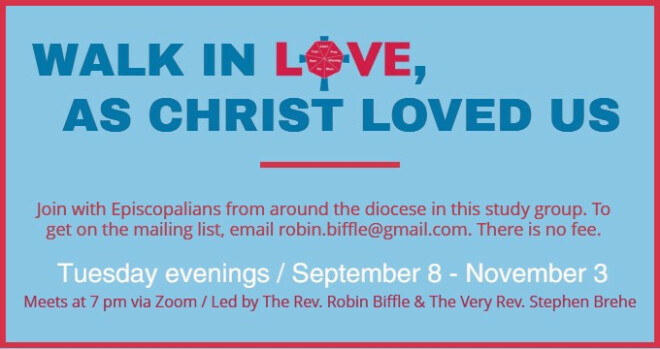 Every Tuesday, from 09/08/2020 to 11/03/2020, 7:00 PM - 8:00 PM
"WALK IN LOVE, AS CHRIST LOVED US"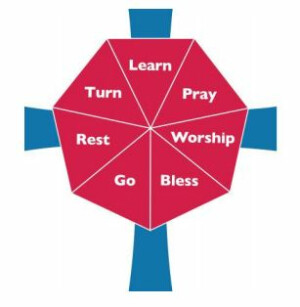 Montanans know that when we want to explore new territory or go deeper into a familiar landscape, we pore over a map and listen to stories from those who've walked the trails before us.
Presiding Bishop Michael Curry offers us "The Way of Love," inviting us onto ancient paths that lead more deeply into the practices of a Jesus-centered life.
The Diocese of Montana is delighted to host this opportunity to join Episcopalians from around the diocese exploring practices to nourish your relationship with Jesus - and with one another - as we are compelled to "walk in Love as Christ loved us" (Ephesians 5:2).
The Zoom sessions - one hour each - begin at 7 pm on Tuesday September 8 and run for 9 weeks. Meet friends new and old from Absarokee to Zortman. Keep an eye out for more info and registration details - there is no fee.
Facilitators will be The Rev. Robin Biffle and The Very Rev. Stephen Brehe. We hope you'll join them to explore practices - a timeless tradition known as a "Way of Life" - grounded in Christ's unconditional, unselfish, sacrificial, and redemptive love.
To get on the mailing list now, email . Check out The Episcopal Church's "Way of Love" website at https://episcopalchurch.org/way-of-love.