Holiday Market Online Sale Nov. 26 - Dec. 2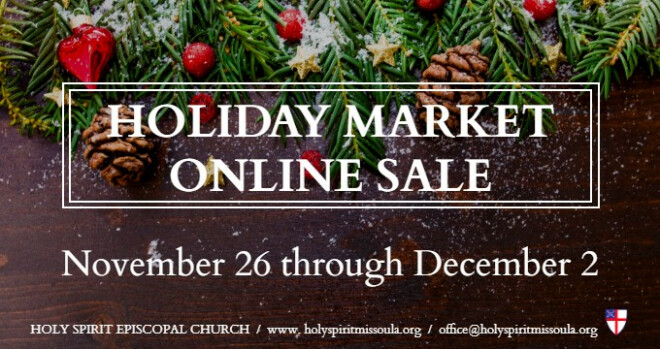 Friday, November 26, 2021, 8:00 AM - Thursday, December 02, 2021, 5:00 PM
ONLINE HOLIDAY MARKET 2021!
From 8:00 a.m. Friday, November 26 through 5:00 p.m. Thursday, December 2, you can take care of all your holiday shopping with Holy Spirit's second annual Online Holiday Market. No need to worry about supply chain issues, as all items are "in stock" and ready for purchase. You will be able to pick up your items at the church the first weekend of December – perfect timing for holiday mailing.
Holiday decor, gorgeous handmade crafts, vintage items, plus fun re-giftables are all included in this year's inventory. Something for everyone on your list, plus a gift or two just for you!
Bookmark and visit the site – remembering the purchase times and dates: 8:00 a.m. 11/26 – 5:00 p.m. 12/2. https://www.Charityauctionstoday.com/auctions/Holy-spirit-online-holiday-market-2021-28317. Please encourage your local friends and family to shop this year's Holy Spirit Online Holiday Market, too, by sharing this link with them.