RGBM Fiesta and Fundraiser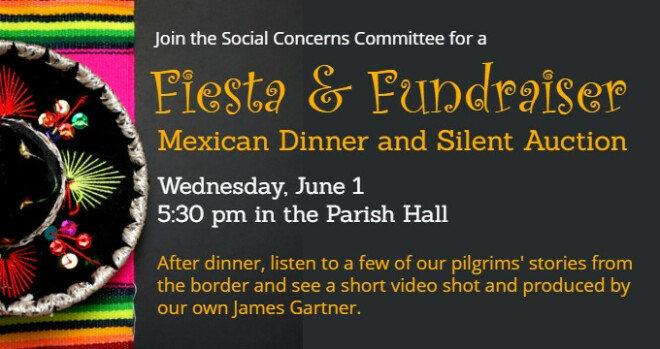 Wednesday, June 01, 2022, 5:30 PM - 8:00 PM
Mark your calendar for the Wednesday, June 1 fiesta and fundraiser for the Rio Grande Borderland Ministry, which is dedicated to meeting the basic needs of migrants at the southern border—food, shelter, clothing and welcome with dignity. Holy Spirit parishioners who traveled to the border in March and April to see the work of RGBM and observe the border situation first-hand have stories, photos, and video to share.
Before and during dinner, bid for items in a silent auction of articles brought back from the border such as baskets and handicrafts and other donated items. Proceeds from the auction go directly to RGBM.
After dinner, listen to a few of our pilgrims' stories, and see photos and a short video shot and produced by our own James Gartner.