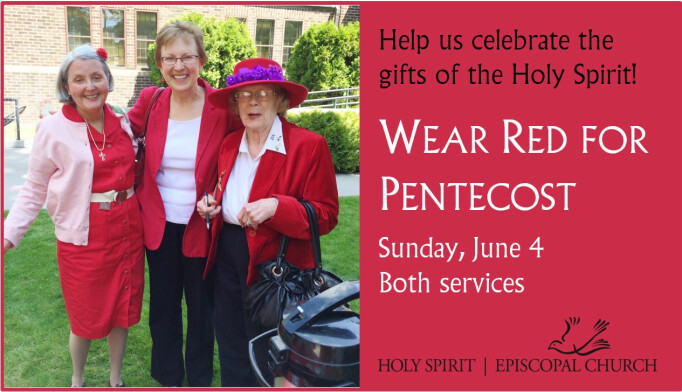 Day of Pentecost
Sunday, June 04, 2017
Help us celebrate the gifts of the Holy Spirit!
Join us as we celebrate the day of our namesake the Holy Spirit!
Foreign language speakers needed: Holy Spirit has the custom of reading the lesson from Acts in as many languages as possible on Pentecost, recalling the experience of the disciples and the crowd on that first Pentecost following the Resurrection. We invite anyone who knows a language other than English to read the lesson in that language at the 10:15 a.m. service that day. Contact Rev. Terri at the church office, 542-2167 or . Translations of the Bible text (Acts 2:1-21) in many languages are available at http://bibledatabase.net.
Please wear something red on that day as a sign that we are all touched by the flame of the Holy Spirit.
Wear red for Pentecost, June 4, both services.