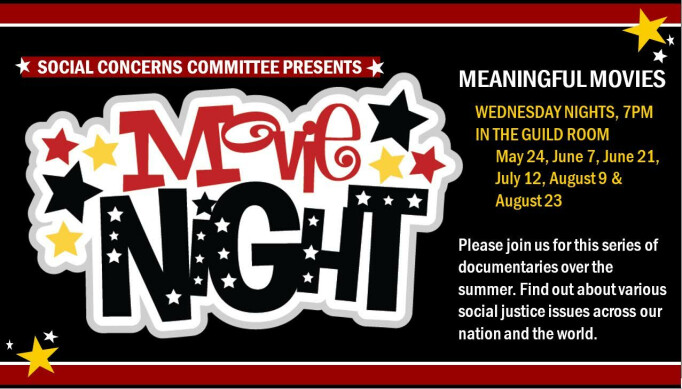 6:30 pm Meaningful Movie - Note the earlier start time
Wednesday, June 21, 2017, 6:30 PM - 9:00 PM
Join us for "Meaningful Movies" this summer!
The Social Concerns Committee is planning a "Meaningful Movies" series of documentaries over the summer, so we can sit back, eat popcorn, socialize with our church family, and find out about various social justice issues across our nation and the world. Many of them will concern HSP's chosen focus of at-risk families and youth. Each documentary will be followed by a discussion led by one of the SCC members. So mark these Wednesday evenings on your calendar: May 24, June 7, June 21, July 12, August 9, and August 23.
The next in our series of "Meaningful Movies is "Paper Tigers" which tells the inspiring true story of the rescue of 3 troubled students over a year at an alternative high school in Walla Walla, Washington, where the staff has adopted a new approach to disciplining students, many of whom come from disadvantaged backgrounds. With this new method, in which teachers suspend judgment and punishment in favor of understanding and unconditional love and support, these 3 featured students' lives are turned around. "Paper Tigers" will be shown in the Parish Hall on June 21st at 6:30 p.m. - this is an earlier start due to the somewhat longer length of the movie.