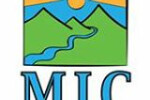 MIC Newsletter, April 2017
Reflections and Gratitude
As I look back to the start of 2017, I am amazed by the significant number of changes that we have seen and experienced as an organization. Recently, Rebecca Pettit joined MIC in March as our new Director of Development and Community Engagement. Rebecca is a life giving presence around MIC and I can't wait for you to meet her! Rebecca comes to us most recently from one of our partner agencies- YWCA Missoula and will be working to engage our donors, leaders and volunteers and reach out to the Missoula community to highlight all we do.
We are entering the season of giving and celebration. Missoula Gives is a yearly event held on May 4-5th where you can donate to MIC and many other local nonprofit favorites. Giving starts now, so please keep MIC in mind when you set up your financial contributions through Missoula Gives. Quickly following Missoula Gives we would love to see you at our annual Action Summit to help celebrate all of our successes this year. The Action Summit is a time to reflect on our past year's goals and successes and plan for the upcoming year. It is a fun, family, event- we would love to see you there! Details on these events are below.
Thank you for your continued support of MIC. We look forward to connecting with you this spring.
peace...
Casey
Click here to continue reading the full newsletter, including the following:
Missoula Gives
Faith in Action Summit
Welcome Rebecca!