What? Moving the soup lunch from Good Friday to dinner on Maundy Thursday?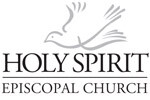 Why? It's just fine the way it is. Sound familiar? Perhaps it is the sound of "we've always done it this way" or "don't mess with tradition." Well, maybe it is fine the way it is…and maybe it can be different and yet still fine. It depends on who you talk to, doesn't it?
The Three Days of Holy Week have traditionally run from the evening of Maundy Thursday through Evening Prayer on Easter Day. It is a specific window of time that invites the faith community to an intentional spiritual practice in preparation for the celebration of Easter Resurrection. The journey begins with readings about Jesus sharing a last meal with his disciples, the washing of feet as a sign of humility and love, and the sharing of Eucharist. By the end of the service, the sanctuary is quiet and ready for the solemnity of Good Friday....Click here to continue reading.