Summer Courtyard Sale 2022
Summer Courtyard Sale Updates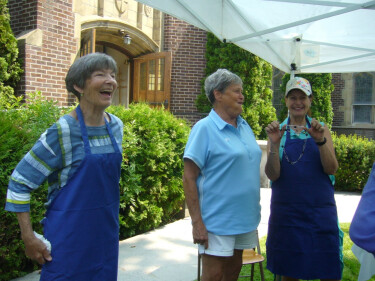 We had a treasure-filled Courtyard Sale!
From volunteers to customers. From perfect weather to your generous, beautiful donations. From set up to take down. From smiles, stories, and laughter to the many bags and boxes of purchases carried home, our August 27 Courtyard Sale was filled with treasured moments. And, it garnered more than $4,500 for Holy Spirit! Delightful accordion and organ music played throughout the day. Blue aproned volunteers made sure every customer had a wonderful time. Sparkling jewelry, sought-after-vintage items, beautiful boutique clothing and accessories, sporting goods, boxes of books, and much more were all displayed with professionalism found in the finest of stores. Prices – well, no one could beat ours. A half-price sale and then a $5.00 bag sale closed out the afternoon. Huge thank yous to everyone for everything they did to make this sale a wonderful success, and especially to Marva Gallegos, our treasured chairperson. We look forward now to our fall Holiday Market. Stay tuned for details for this upcoming, exciting event.
- Betsy Holmquist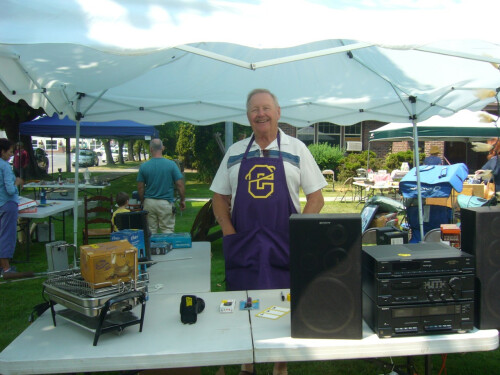 Call or email Marva Gallegos at 546-1611 ( ) or Betsy Holmquist at 728-8546 ( ) if you have any questions.