Your Online Holy Spirit Episcopal Church
Even though our buildings are closed temporarily, we're committed to bringing all the warmth, beauty and God's presence in Holy Spirit Episcopal Church directly to you!
We invite you to interact with us in new ways, and we hope you will find a measure of comfort and God's grace in these challenging times.
In the coming days and weeks, we will add new online content, and we invite you to check this page often for more offerings. May God bless us all in our walk together!
Worship
We're gathering each Sunday to pray and worship. Join us!
During this time of uncertainty, we continue to offer our main Sunday service online. A service leaflet with the readings, hymns and prayers is available for download here. Watch the Sunday service on the church YouTube page here.
Online Sunday Liturgy of the Word - Service available to view starting at 8 a.m. on Sunday morning.
Worship and Formation Resources
Looking for ways to strengthen your faith and heart?
Virtual Coffee Hour
Rev. Terri invites you to join in a Virtual Coffee Hour following the 10:15 a.m. online Sunday service at 11:15 a.m. on Zoom. You will have time to leave the worship service, grab a cup of coffee, and return to your email invitation to click in. Space is limited for the event, so please let us know that you would like to be included by emailing us at . You are welcome to join for whatever length of time you have!

Community Life
Virtual Garden Tour
In June, five of our parish families hosted small group tours of their beautiful gardens. James Gartner has edited a video tour for all of us to enjoy!
Online Children's Ministry Resources
Children's Sermon
As we wait and learn how this virus will respond to schools opening, we will continue to offer online options for children and families. As long as the building remains closed, we will offer a mix of intergenerational worship experiences along with some children's messages, designed just for kids, like we did last spring. At this point we anticipate offering intergenerational worship the first Sunday of the month and then offering children's messages on the other Sundays. This pattern may change as we strive to be responsive to needs as they emerge.
Check out the weekly children's sermon on the church YouTube page here. Watch together with your family. Encourage your children to participate. Enjoy! Know that these messages were recorded with much love for all of you.
Activity page for week of January 24
Click here to view the latest Children's Sermon
Youth Programs
As we continue to navigate COVID-19, we are making changes that we hope you will be excited about. While traditional programming is currently at a halt, we are looking at new ways to serve our Episcopal families: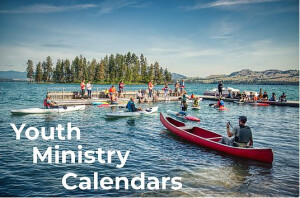 Small Groups: We will continue our online meetings with small groups this fall. To learn more log into the camp's webpage (www.campmarshallmontana.org) and follow the link to Youth Ministry Calendars. There you will find the dates and times for our small groups. Groups include Elementary, Middle/High School, Young Adult, and Parent Support Groups.
Camp Marshall Registration 2021: Dates have been set (in faith) for all of the summer camping sessions at Camp Marshall, and registration is now open! Click here for more information.