Your Online Holy Spirit Episcopal Church
Even though our buildings are closed temporarily, we're committed to bringing all the warmth, beauty and God's presence in Holy Spirit Episcopal Church directly to you!
We invite you to interact with us in new ways, and we hope you will find a measure of comfort and God's grace in these challenging times.
In the coming days and weeks, we will add new online content, and we invite you to check this page often for more offerings. May God bless us all in our walk together!


Worship
We're gathering each Sunday to pray and worship. Join us!
We are beginning to resume in-person worship with COVID protocols. We will have one in-person service at 10:15 a.m. The service will be recorded and uploaded to the church YouTube channel by late afternoon or evening on Sunday. A service leaflet with the readings, hymns and prayers is available for download here. Watch the Sunday service on the church YouTube page here.
Worship and Formation Resources
Looking for ways to strengthen your faith and heart?
Online Spiritual Practices
Centering Prayer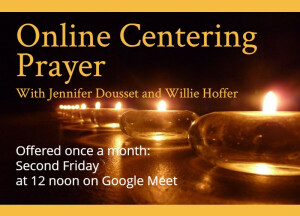 Centering Prayer meets online on the second Friday of each month at 12 noon. Our prayer time will last 30-45 minutes. We will be using Google Meet for our gatherings. Go to your internet browser and enter https://meet.google.com/irr-zwaa-rrq to begin the process of joining the group at the scheduled time.
This Holy time is open to all. If you are unfamiliar with the Centering Prayer process, we assure you it is quite easy, and we will guide you through it as we sit.
Online Children's Ministry Resources
Children's Sermon
As we wait and learn how this virus will respond to schools opening, we will continue to offer online options for children and families. As long as the building remains closed, we will offer a mix of intergenerational worship experiences along with some children's messages, designed just for kids, like we did last spring. At this point we anticipate offering intergenerational worship the first Sunday of the month and then offering children's messages on the other Sundays. This pattern may change as we strive to be responsive to needs as they emerge.
Check out the weekly children's sermon on the church YouTube page here. Watch together with your family. Encourage your children to participate. Enjoy! Know that these messages were recorded with much love for all of you.
Activity page for Sunday, April 25
Click here to view the latest Children's Sermon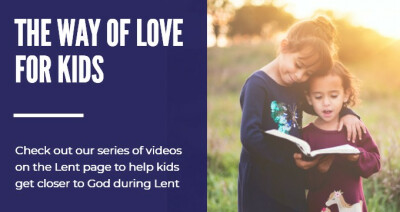 The Way of Love for Kids
It's Lent and during this season we often set aside some time to get closer to God. Some grownups are taking a class called, The Way of Love in Lent. In this class they are learning 7 practices for getting closer to Jesus. But these practices aren't just for adults. On our Lent page you will find, over the season of Lent, short videos (about 5 minutes each) made just for kids. Scroll down on the Lent page past the Way of Love for adults.
Youth Programs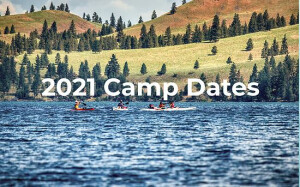 All of us are longing for community and getting back together. News of a vaccine is providing some hope; however, we still have a way to go. We are still working on a clear vision of moving forward.
Camp Marshall Registration 2021: Dates have been set (in faith) for all of the summer camping sessions at Camp Marshall, and registration is now open! Click here for more information. For now, parents may register their campers with no risk of losing your deposit. Our goal is to begin carving a path back to community. If we do make modifications priority will be based on when campers have signed up.