Worship Services online only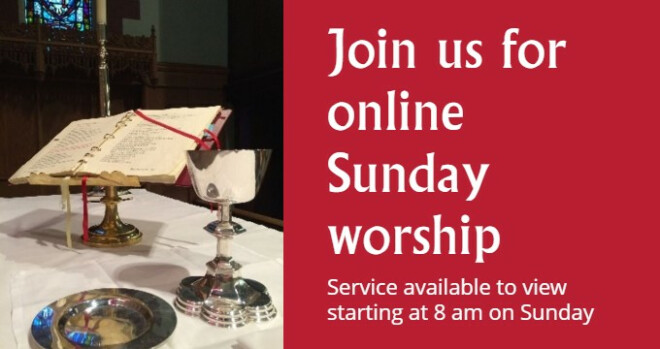 Every Sunday from 08/23/2020 to 09/27/2020
In-Person Worship Services are canceled while Holy Spirit Episcopal Church is closed through September. Our service will be broadcast on the church YouTube page here. Please join us!
Access your Sunday morning virtual worship earlier if you like! In response to requests we are making a slight change. Starting Sunday August 23rd, the premiere showing of our worship service will be available at 8:00 am. You can find the link in the Spirited Times and our website. Of course, you can also watch it at 10:15 or any time later, as it fits with your schedule. You will still receive the worship reminders with the link for watching at 10:15, but know you are welcome to get an earlier start on your Sunday with a cup of coffee and 8 am worship. Then you're free to get in a morning walk or bike ride before the day heats up. It's the same worship service, just available for you to watch at an earlier hour if you choose. We'll continue to offer virtual coffee hour at 11:30.
---
Our regular worship schedule includes Sunday worship services at 8 a.m. and 10:15 a.m.
Sunday morning Rite I Holy Eucharist – 8:00am
This service uses the more traditional Rite I celebration of the Holy Eucharist from the Book of Common Prayer. The service takes place in the church. The language of the service has a more 'Elizabethan' feel, with the use of 'thee' and 'thou,' which gives the worshipper a sense of being part of an ancient liturgical tradition which has been used by countless Christians from the Anglican tradition down the centuries. The service also has a quieter and more contemplative feel than the bigger 10:15am Sunday service. The service lasts about one hour and includes a sermon. Usually about 40 people attend. A Coffee Hour follows the service once a month.
Sunday morning Rite II Holy Eucharist with choir – 10:15am
This is the best attended service at Holy Spirit and takes place in the church. Music plays an important role in the service and there are three congregational hymns as well as a choir anthem, as well as hymns and choral music at Communion. Our young people play an important role in the service as acolytes (servers) and also as readers, intercessors and ushers once a month. The service uses the more contemporary language of the Rite II celebration of the Holy Eucharist from the Book of Common Prayer. Usually about 100 to 150 people attend this service. Families with children attend the service, but nursery care is provided for those who wish it, and Church School for children from Preschool (ages 3 and 4) through the 9th Grade is offered during the 10:15 service. The service usually ends around 11:30am, and most of the congregation goes to the Parish Hall for the very well attended Coffee Hour. Church School runs from 10:15am-11:30am.