Check our calendar for our current book study groups -- click on the ones that interest you for contact information and information about how to order the books. For an overview, see below.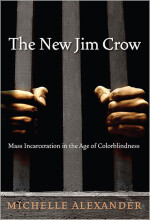 The New Jim Crow: Mass Incarceration in the Age of Colorblindness
Join Deacon Doug Anderson for what promises to be an illuminating 6-week book study starting on Wednesday September 20th and running through Wednesday October 25th. The group will meet in the Guild Room from 7:00 to 8:30 pm to discuss this provocative book which has been delineated as a "must read" for all congregations by the national Episcopal Church. Copies are available for purchase in the church office for $12. Admittedly a dense book, you may want to consider purchasing and beginning to read now.
[The back cover reads:] "Once in a great while a book comes along that changes the way we see the world and helps to fuel a nationwide social movement. The New Jim Crow is such a book. Praised by Harvard law professor Lani Guinier as 'brave and bold' this book directly challenges the notion that the election of Barack Obama signals a new era of colorblindness. With dazzling candor, legal scholar Michelle Alexander argues that 'we have not ended racial caste in America; we have merely redesigned it.' By targeting black men through the War on Drugs and decimating communities of color, the U.S. criminal justice system functions as a contemporary system of racial control—relegating millions to a permanent second-class status—even as it formally adheres to the principle of colorblindness."
The Reverend Deacon Doug Anderson has served as a mentor for 35 years to inmates both within the prison system and as they transition outside of it. His work has been based at Montana State Prison in Deer Lodge, Montana State Prison in Shelby, and Washington State Penitentiary in Walla Walla. Join him for thoughtful, lively and well informed conversation about the effects of mass incarceration in our society.
Restorative Justice Panel Discussion. The 6-week study will be followed by a panel discussion, open to members of our parish, as well as the wider Missoula community, regardless of participation in the book group. Panelists will explore: What is restorative justice? What's happening locally? What are the next steps in restorative justice for our community? The Restorative Justice Panel Discussion will be Wednesday, November 1, from 7:00 to 8:30 p.m. in the parish hall.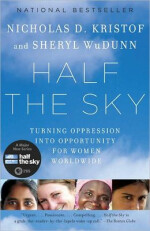 There are now copies of Half the Sky, by Nicholas Kristof and Sheryl WuDunn in the Church office for any parishioner to borrow, as well as one copy of the PBS video Half the Sky, that amplifies the book's ideas. If you didn't have a chance to join one of our book studies on this important book, now you can read it on your own. It's impossible to praise it too much as an indispensable education on poor women's plight in Sub-Saharan Africa, India, Southeast Asia, and the Middle East, how best to help them, and the inspiring leaders working to do so.